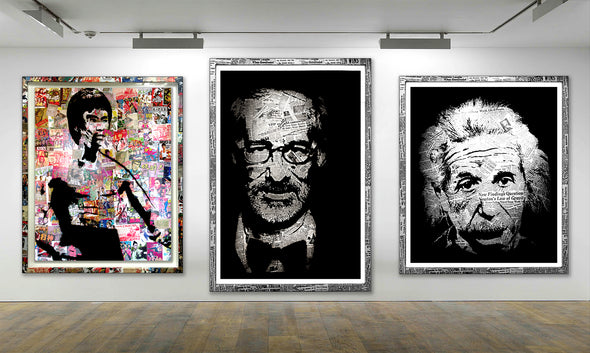 Standard and large format, archival pigment prints on cotton rag paper.  Averaging 2 ft wide for standard and 4 ft wide for large format.

Framing options for large format prints are a hand-collaged frame (shown), a matte black frame.  Both sizes are available unframed.

Looking for something more unique?  Check out our Unique Multiples.